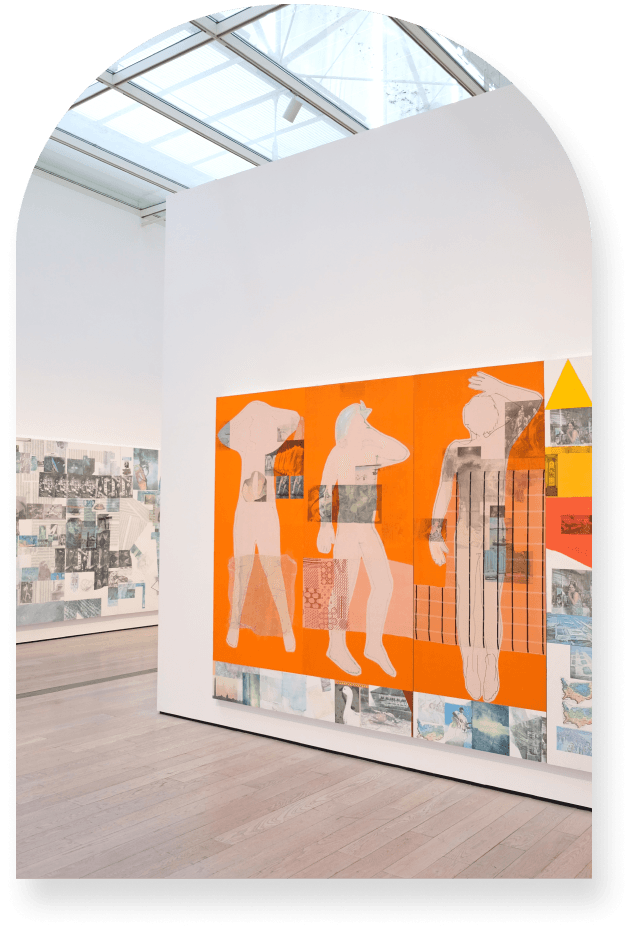 Invest in art you love,
trust the art you own.
Winston sources, Artory certifies,
you invest with confidence.
About Artory
/

Winston

Artory/Winston creates unique investment opportunities by sourcing the finest artworks with high potential to grow in value and generate strong returns for our investors.

Combining Artory's industry-leading art registry technology with Winston Art Group's deep market expertise, we select artworks at the right valuation with verified provenance. With these assets, Artory/Winston advises on investment vehicles that feature due diligence certification secured on the blockchain and the flexibility and liquidity of tokenization.

Artory/Winston has created the next generation of portfolio diversification with investment opportunities built on top of trusted alternative assets.
Team up with Artory / Winston
Artwork investment requires ongoing diligence, trusted market expertise, and proactive management: services not available to the typical investor.
Due Diligence Secured on the Blockchain
Artory is one of the first in the world to capture artwork provenance and due diligence in a single digital certificate, recorded securely on the blockchain.
Each certificate of due diligence is directly linked to our unique tokens that represent ownership of each artwork.
Due diligence is conducted by the experts at Winston Art Group, who have appraised over 150,000 items in every collecting category, and over $10 billion in appraisal value annually. With independent valuations in addition to Winston's expertise, we build investors' confidence in art as an asset class.
Demystifying the Art Market
When you invest with Artory/Winston, your decisions are informed by our expertise and the latest trends in the art market. You receive detailed Investor Reports that explain the due diligence done and your investment over time. We are making it our mission to instill confidence in the new wave of art investors—whether this is sending you information, walking you through an art auction, or providing you with a preview in a gallery or art fair.
With access to the data, expertise, and regular market updates, Artory/Winston gives you clarity and confidence throughout the lifecycle of every offering.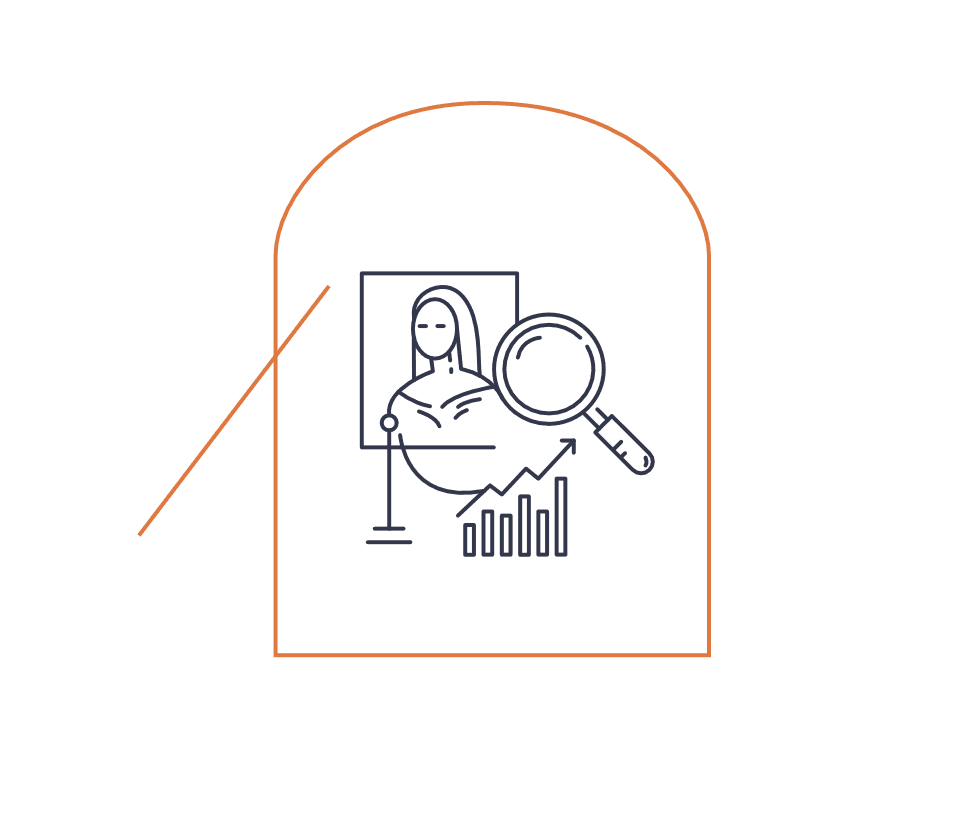 Expertise and Data Inform Our Artwork Sourcing
With unrivaled analyses from independent experts and Artory's unparalled database, Artory/Winston works to increase efficiency and inclusivity in a market that has historically been challenging to navigate for investors.
Artory's ever-growing database contains data on more than 35 million artworks and collectibles. The database is the gold standard for art market analysis—supplying data for Artory art indices, market reports, and analyses for this developing market. Insights are based on more than just historical sales data of the small fraction of artworks that are traded. Market experts create risk profiles for artists using buy-in ratios and other proprietary knowledge.
Artory's database together with Winston Art Group's trove of market data improves Artory/Winston's sourcing of artworks.
Single Artwork or Diversified Offering: It's Your Choice.
We provide opportunities for retail and accredited investors to participate in Artory/Winston's single or diversified artwork offerings.
Single artwork offerings bring art closer to those who are new to art investing and want to benefit by diversifying their investment portfolio.
Artory/Winston's first diversified artwork fund is backed by a team of experts selecting a carefully curated group of artworks across different collecting categories, career stages, and price points with the aim of reducing risk and delivering significant potential for high returns.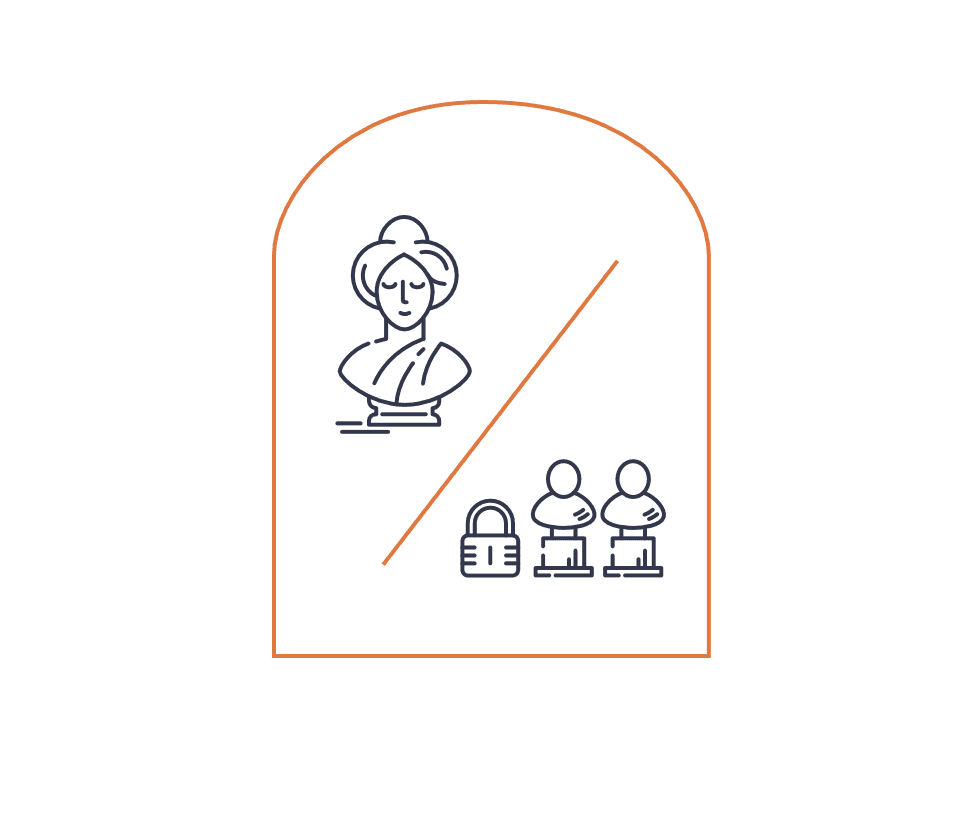 Shares or Tokens
When investing in an Artory/Winston offering, investors can choose traditional shares or Security Tokens. With both, investors receive access to unbiased data on the art market and their investments. Security Tokens can be traded on regulated secondary markets, offering greater liquidity.
To make this happen, Artory/Winston has selected established and trusted partners: independent appraisers, regulated trading marketplaces, and professional auditors. Unlike others in this market, we choose to have a regulated and independently administered master fund.
All to give you trust in your investment.
The Artory
/

Winston Process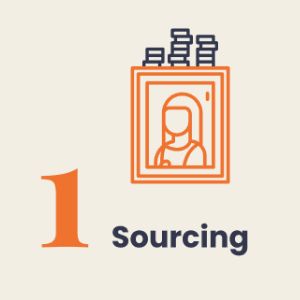 Specialists at Winston Art Group select investment-grade artworks based on a number of factors, including, but not limited to, freshness to the market, Artory's database of market data, price, condition, and provenance.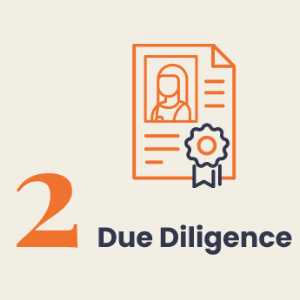 Winston Art Group conducts due diligence on each artwork, based on a proven methodology of over 50 factors. This wealth of information contributes to the potential resale value of each artwork and is captured in Artory's proprietary tools.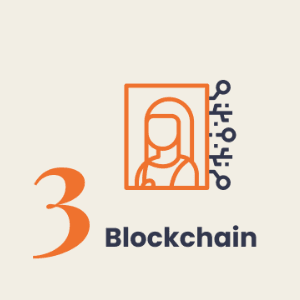 Having recorded the detailed due diligence data on Artory, Winston registers each artwork on the Artory database. Artory then generates a unique, encrypted Due Diligence Certificate securely stored on the blockchain to capture all key data.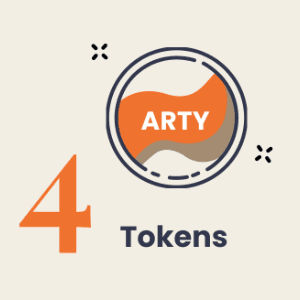 Artory tokenizes the data and Due Diligence Certificate in a digital representation of ownership. Only investors receive exclusive access to these data and regular market, investment, and diligence updates.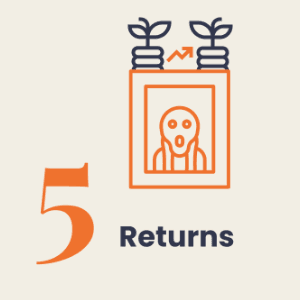 Artory/Winston taps into Artory's data, plus years of experience and an exclusive network to identify the market opportunities to sell. Proceeds are distributed to investors based on the number of shares or tokens they own.
Investment Opportunities at a Glance
Artory/Winston engages trusted, reliable partners to ensure transparency—
including a best-in-class fund administrator, auditors, and independent appraisers
Single Artwork Investment
Art lovers and collectors can now join seasoned investors and participate in Artory/Winston single artwork offerings at an accessible price point. Artwork investing is finally available to everyone using experienced partners.
Investors have access to comprehensive due diligence on each artwork, as well as independent market analyses to track the value of their investment.
All artwork and ownership data are digitized, encrypted, and securely stored on the blockchain to ensure ongoing access for investors.
Explore and Invest
Diversified Artwork Portfolio
Accredited investors can participate in Artory/Winston's diversified art fund. Investors can choose to invest via shares or tokens in a diversified portfolio of blue-chip, mid-career, and emerging artists sourced by Winston Art Group.
As one of the first diversified and tokenized art funds in the world, this fund aims to reduce risk with the diversification of artists, art categories, and price points. Plus, investors who choose tokens can then trade on an regulated secondary marketplace.
Explore and Invest
"The strong positive correlation between art and gold demonstrates art's strength as a stable, value-preserving asset class and as a hedge against inflation."
Deloitte Art & Finance Report, 2021*
"59% of wealth managers are seeing a greater demand for protecting, enhancing, and monetizing the value of art, up from 40% in 2016."
Deloitte Art & Finance Report, 2021*
"In 2021, aggregate sales of art and antiques by dealers and auction houses reached an estimated $65.1 billion, up by 29% from 2020, with values also surpassing pre-pandemic levels of 2019."
UBS & Art Basel Art Market Report 2021*
Diversify Your Portfolio
The top performing artists have outpaced the S&P 500 for over 20 years, showing art's resilience as an asset.

But not every artwork retains value. It takes experienced advisors in the market to understand which artworks have the highest potential to excel.




We have extensive experience, broad access to artworks, and a proven track record.
*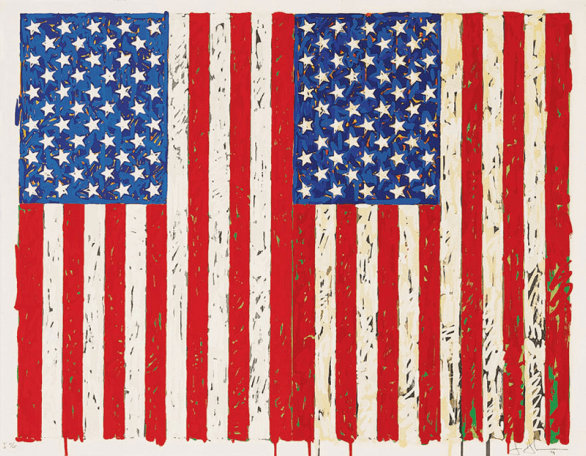 Flags 1 (1973) | Jasper Johns
Sold at auction on behalf of Winston Art Group's private client

Sold in April 2016 for $1,685,000
(sale price includes buyer's premium)

Highest price paid for any printed Jasper Johns piece at the time.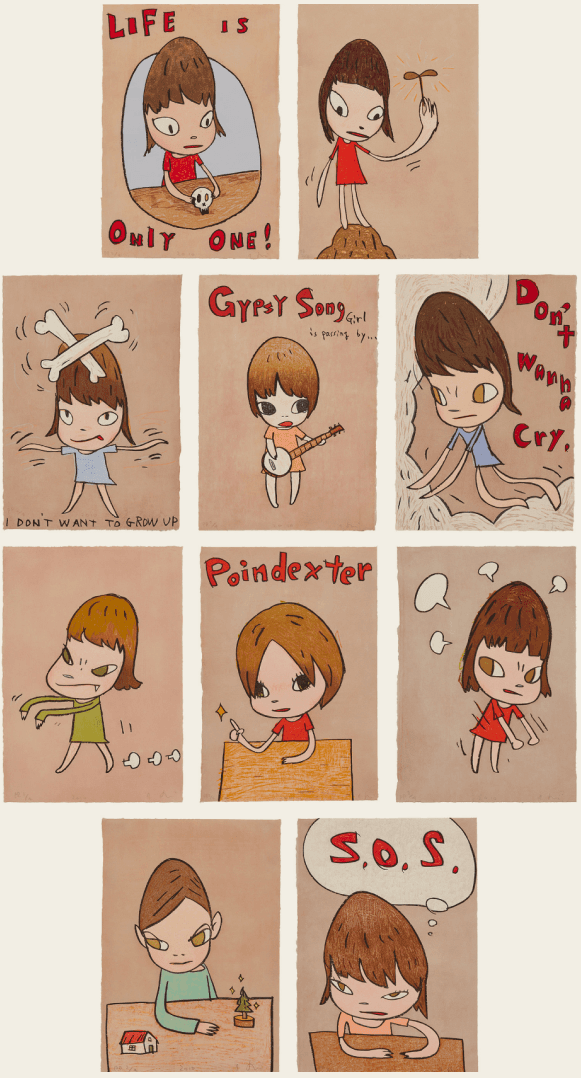 Untitled (M.&S. E-2010-003-E-2010-012) (2010) | Yoshitomo Nara
Purchased by Winston Art Group in 2012 on the primary market

Sold in April 2022 for $504,000
(sale price includes buyer's premium)

Sold for over eight times the original purchase price.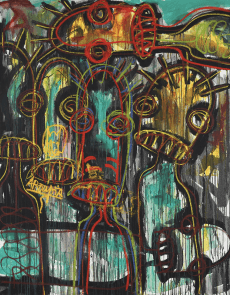 Abidjan Street Kids II (2015) | Aboudia
Purchased by Winston Art Group in 2019

Sold in May 2022 for $201,600
(sale price including buyer's premium)

Sold for over eight times the purchase price.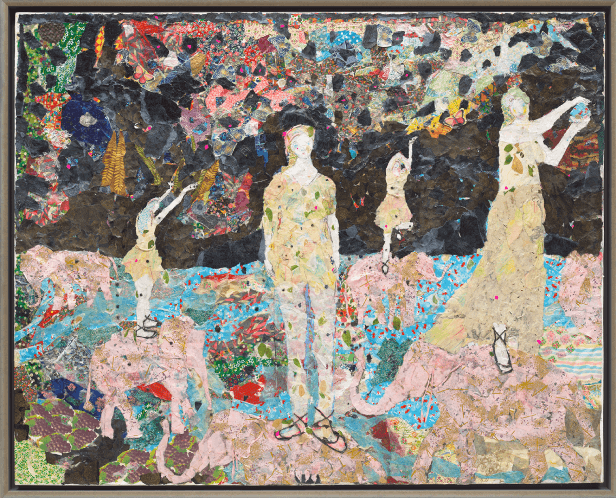 The Riders II (2012) | Maria Berrio
Purchased by Winston Art Group in 2019

Sold in June 2022 for $983,706
(sale price including buyer's premium)

Sold for over 75 times the original purchase price.

Source: Artnet.com
We are trusted partners in creating
investment strategies for curated artworks.
Artory secures reliable fine art information on the blockchain from credible partners. Artory collaborates with respected institutions, giving them the tools needed to create digital registrations that are immutable records of provenance and expert due diligence on works of art.
Winston Art Group brings the highest level of expertise to each art investment offering through longstanding relationships with some of the most prestigious galleries, art institutions, auction houses, and art collectors around the world. Our far-reaching network and unparalleled standards of due diligence position the company ideally to assess ever-evolving trends in art valuation, acquisition, and trading in the art market.
Together, Artory/Winston has exceptional access to the primary and secondary art markets, in addition to private collections around the world. As part of the joint venture, Winston Art Group sources artworks for the offerings with the same high standards of practice that it brings to every artwork it inspects, purchases or sells for its clients. Findings are captured by Artory's digital tools which create a Due Diligence Certificate to be relied upon in artwork investment transactions for decades to come.
Our Partners